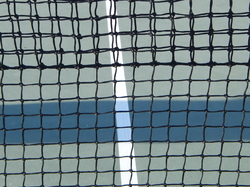 As the US Open has started, it is worth reflecting on what it takes for players to achieve success at the highest level. It is important to understand as a coach, trainer, therapist or parent how difficult it is to become the best in the world at anything. Remember that making the US Open main draw means that you are in the top 128 players in the world at the time. This is an outstanding accomplishment. In any profession – lawyer, doctor, plumber, teacher, coach, therapist etc – it is unbelievably difficult to reach the pinnacle. Tennis is a global sport with over 100 countries producing professional players and to rise to the top is very challenging. Many people talk about how difficult it is to make it in today's game.
One discussion point that comes about in coaching and training circles is about how best to handle young players who have the dreams of one day stepping on the court at the grand slam tournaments and making a successful living as a professional tennis player. As a coach or influencer this mindset and goal should be 100% embraced and encouraged. At the young age (i.e. before puberty) potential is a beautiful thing. It is too early to tell which players will and will not make it as a professional. Many factors come into play during puberty (height, social factors, training interest, motivation, financial resources etc) and this many times helps to separate players. However, before puberty it is not unreasonable for every player to have the dream and goal of becoming a professional tennis player.
It should make it very clear that to become successful in the sport of tennis is very, very difficult. The odds are small to make it big in tennis. However, if you are working with young players, especially before puberty, it is too early to tell who is going to make at the highest level so as mentors, coaches, parents or influencers, it is necessary to encourage the dream, make it possible for the young player to believe, while also making it very clear that to be successful at the highest levels it requires a lot more than writing down on a piece of paper that " I will become no. 1 in the world and win the US Open." The amount of daily work that needs to be put in, in a daily structured way (i.e. deliberate practice) is what most people do not successfully accomplish. Many people have the dreams and aspirations of the end result, but very few are willing to do the required daily work needed. This, unfortunately, is where the disconnect is in many situations. Setting lofty goals at a young age is a positive, but it must be made clear that to achieve lofty goals, the athlete, and the support team of the athlete, needs to put the work in to achieve these lofty goals. Without the daily work, the goals are unrealistic. It is unfortunate that most players, coaches, trainers and therapist do not realize the intensity of work and the daily engagement needed to truly achieve success.
Set Expectations High, But Clearly Define What Is Needed to Achieve These High Expectations!
Don't forget to enter our US Open Player Fitness Challenge Contest! Details here.