iTPA Inner Circle Member Only Website


k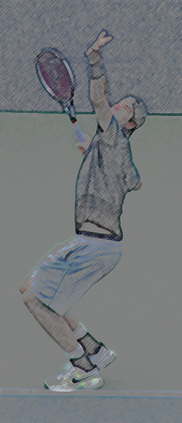 The iTPA Inner Circle is the exclusive member-only community where the best, most relevant tennis-specific tennis fitness and tennis certification information is stored, cultivated and disseminated. The purpose of this site is to be highly interactive and focused on what the Tennis Performance Trainer (TPT), Certified Tennis Performance Specialist (CTPS) and Master Tennis Performance Specialist (MTPS) is looking for to help improve the quality of training for tennis athletes at every level. Although the iTPA staff will administer the flow of information, the real benefit of this site is the information shared by the iTPA membership, such as tennis coaches, tennis fitness trainers, athletic trainers, personal trainers, physical therapists and other tennis-specific specialists. As a trade organization to help improve the field of tennis-specific training, this is the outlet to discuss ideas, tennis training theories, suggest improvements and work with other colleagues to progress the field. The more information provided by the users the greater the field of tennis-specific training advances. We at the iTPA look forward to bringing you the best minds in the tennis and sport science industry to lead discussions, put forward thought-provoking ideas and important industry changing initiatives to improve the professionalism and education of the entire field. Benefits include free webinars, videos and articles.
iTPA Members can also pay yearly membership fees, update their profile and submit Continuing Professional Education (CPE) credits.
iTPA TPT, CTPS or MTPS-certified members can sign up and pay for each respective level. Once registered, you will have access to the iTPA Inner Circle for 1 year regardless of passing the exam and obtaining certification or not. Within 24 hours of registering, iTPA staff will email your coupon code and website link to access and take the exam. 12 weeks are given to take the test. If after this amount of time you have not been able to pass the exam or haven't yet taken it, you can retake for a $59 fee that grants another 12 weeks. You can become an iTPA Affiliate member and have access to membership website by signing up and paying the $49 per year fee. Visit the iTPA Fellows page to learn how to apply to become an iTPA Fellow. Fellows will receive an email with log in information for the Member Only website as soon as the application has been approved.
---