ITPA Tennis Fitness Certification Leadership


Mark Kovacs, Ph.D., FACSM, FITPA, TPT, CTPS, CSCS*D
Executive Director
Dr. Kovacs is a renowned performance physiologist, researcher, university professor, author, speaker and coach with an extensive background training and researching athletes at all levels. He serves the iTPA membership as its Executive Director. He formally directed the Sport Science, Strength & Conditioning and Coaching Education departments for the United States Tennis Association (USTA). He is a Fellow of the American College of Sports Medicine and the ITPA. He has published over 50 peer-reviewed scientific articles and abstracts in top journals including the British Journal of Sports Medicine, Sports Medicine, Sports Health, International Journal of Sport Physiology and Performance, Strength & Conditioning Journal, Journal of Sports Science and Medicine among many others. He is currently the Associate Editor-in-Chief of the Strength & Conditioning Journal and is on the editorial board for multiple other journals including the Journal of the International Society of Sports Nutrition. He has presented workshops and keynote addresses on four continents and well over 100 presentations. Along with his academic and scientific background Dr. Kovacs is also a coach and former professional athlete. He was an All-American and NCAA doubles champion in tennis at Auburn University. After playing professionally, he completed his graduate work at Auburn University and earned his Ph.D. in Exercise Physiology from The University of Alabama. Dr. Kovacs is a Certified Strength and Conditioning Specialist through the National Strength and Conditioning Association, a certified Health/Fitness Specialist through the American College of Sports Medicine, a United States Track and Field Level II Sprints Coach and Certified Tennis Coach. Dr. Kovacs along with the certification commission created the ITPA certification materials to help improve the way the physical aspects of tennis are trained throughout the world. He has published five books including Dynamic Stretching and Tennis Training: Enhancing On Court Performance. Dr. Kovacs has been the recipient of the Editorial Excellence Award for his work with the Strength and Conditioning Journal, in 2010 he was awarded the prestigious Plagenhoef Award for sport science achievement (youngest ever recipient) and in 2012 he was the youngest ever International Tennis Hall of Fame Educational Merit Award winner. He has worked with more than two dozen top professional tennis players on all aspects of physical training.You can visit his personal website at
www.mark-kovacs.com
---
Todd Ellenbecker, DPT, FITPA, CTPS, CSCS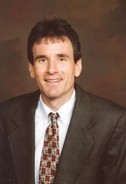 _iTPA Certification Commission Chair
Todd Ellenbecker is a physical therapist and clinic director of Physiotherapy Associates Scottsdale Sports Clinic in Scottsdale, AZ. He completed his doctorate in physical therapy from Massachusetts General Hospital –Institute of Health Professions in 2006. In addition, he is a certified sports clinical specialist, and orthopedic clinical specialist by the American Physical Therapy Association. Through the ITPA, he is a certified tennis performance specialist, fellow of the iTPA, in addition to being a certified strength and conditioning specialist and was awarded the Sports Medicine Professional of the Year in 2003 by the National Strength and Conditioning Association. He is also Chairman of the USTA National Sport Science Committee, the Director of Sports Medicine for the ATP World Tour and the author of dozens of books, scientific articles and presentations on tennis-specific information. Todd has been the recipient of the International Tennis Hall of Fame Educational Merit Award and is also a Master Professional with USPTA.

---
Mary Jo Kovacs, TPT


Chief Operating Officer

Mary Jo holds more than eight years of leadership, business and marketing experience. She previously developed and oversaw the marketing/graphic design department of a leading wholesale insurance brokerage firm with 30 office locations, overseeing branding, graphic design, marketing, promotion, email communications and advertising campaigns. She started out her career at Southern Progress Corporation writing articles for Southern Living Magazine and working in marketing for Southern Living at Home. She has a deep love of tennis, and grew up in the Atlanta, Georgia area playing junior tennis on a national level. Mary Jo then attended Auburn University, where she played on the Varsity Women's Tennis Team.
---
---
Robert B. Kovacs

General Counsel, iTPA

---
Lalo Vicencio, CTPS, MTPS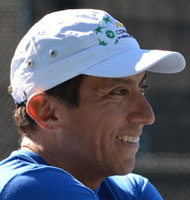 Director of Spanish Education

---
iTPA Internship Opportunities Now Available!
Tennis-Specific Research Internship
The International Tennis Performance Association (iTPA) has a unique internship opportunity available in the area of tennis-specific applied research. The iTPA is looking for an applied coach/scientist to assist in multiple applied tennis-specific research projects. Additional responsibilities will be to assist in the training of junior and professional tennis athletes as well as working on multiple iTPA projects including contributing educational content, data entry, video analysis work, writing articles and analyzing research. Interns are expected to represent iTPA with high standards and in accordance with ethical guidelines for human research and conduct.

Click HERE for more information and requirements.