Partner with the iTPA


Expand Your Brand!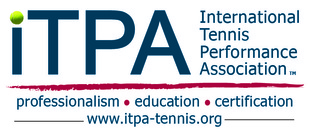 _The iTPA offers several level of tennis fitness partnerships and are designed to work best for your company's individual marketing needs. Do you want to get in front of the tennis industry's movers and shakers? Partnership with iTPA puts your company in the spotlight and positions you as an industry leader with the right influencers. Don't miss out on this opportunity to shine! *Please note, this page is meant for companies or organizations wishing to donate tennis-specific training products in exchange for cross-promotion opportunities, not individuals.

Partnerships also represent a great way to meet potential clients and discover new business opportunities. By partnering with the iTPA, you are demonstrating your company's willingness to improve the industry and show commitment to tennis education. Partnership also allows iTPA to hold down costs to our members – an important benefit in today's environment.

Please fill out the below form indicating your interest, and one of our team members will send you more information. Thank you for your interest in partnering with the iTPA: the leader in tennis fitness, performance, education and tennis certification.

---