Thank You For Continuing Your iTPA Certification by Paying Your Yearly Dues!
As our way of saying thank you, read on ...


The below video from iTPA Executive Director Dr. Mark Kovacs discusses dos and don'ts of preparation and recovery during week of tennis matches. Geared toward tennis players, but coaches can glean important info to share with players.




We Want to Promote You!


---

Send Us Your Bio & Picture!



At the iTPA, it is always our mission to promote our certified members any way that we can.

If you haven't already, send us a short bio along with a picture and we will promote you on our FB/Twitter page and website.



Don't Forget About iTPA DVD Courses. Each one counts toward your
required CPE Credits.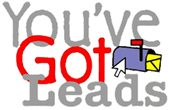 As an added benefit of maintaining your iTPA Certification, you are eligible to receive any leads we receive from parents, players and employers looking for an iTPA-Certified individual in a your area. We receive emails weekly.

Also, don't forget to review the Jobs Page on the iTPA Inner Circle Member Only Website for job listings for iTPA-Certified members!