iTPA Tshirts and Books
All prices are in $ US dollars. Cards accepted: American Express, Visa, MasterCard, Discover & Paypal.
Click here for refund policy and currency converter / rates.

---
iTPA Tshirts: WOMEN $24.95



iTPA Woman's Tshirt, made by and co-branded with Beast. iTPA logo is on the front, and Beast logo is on the side and back. High quality Tshirt is made of 100% polyester and features the CoolFIT performance fabric which keeps moisture away.

Sizes are: S, M, L, XL and colors are Black or Red. Please note these shirts run small, so we recommend sizing up.


iTPA Women's Tshirt $24.95 &nbsp
---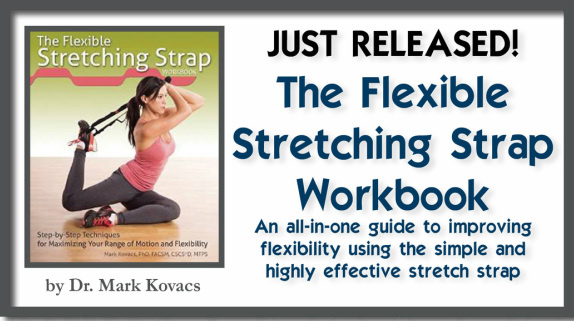 Recommended (Not Required) Books & Study Materials for TPT and/or CTPS


New Book by Executive Director Dr. Mark Kovacs!
Improve shot power, increase on-court speed and agility, and outlast the opposition with

Complete Conditioning for Tennis

, the most comprehensive tennis conditioning resource available!

assess physical strengths and deficiencies
improve footwork and agility
increase speed and quickness
enhance stamina
increase flexibility
reduce recovery time, and
prevent common injuries



Throughout, you will have access to the same recommendations and routines used by today's top professional players. From increasing the speed and power of your serve and groundstrokes to enhancing on-court agility and stamina, you will be ready to take the court with confidence and endure even the most grueling matches. Off the court, you'll learn recovery techniques and preventive exercises for keeping shoulder and elbow injuries at bay.

Featuring more than 200 on- and off-court drills and exercises combined with exclusive online access to 56 video clips,

Complete Conditioning for Tennis

is an essential resource for players, coaches, instructors, and anyone serious about the sport.

---

Purchase Now! On sale for a limited time only

$19.99


---
Tennis Training: Enhancing On-Court Performance



Authors: Mark Kovacs, Ph.D; W. Britt Chandler, MS; T. Jeff Chandler, Ed.D. Year: 2007

Recommended study book for TPT and CTPS. *This book is HIGHLY RECOMMENDED reading for TPT and CTPS, as there are quite a few exam questions from this book*

---

Purchase this book below on Amazon
Tennis Training: Enhancing On-court Performance

Tennis Anatomy



Author: E. Paul Roetert and Mark S. Kovacs, Ph.D.
Year: 2011

Recommended study book for TPT and CTPS.




---
---
Complete Conditioning for Tennis: Updated Version


Authors: E. Paul Roetert, Dr. Mark Kovacs & Todd S. Ellenbecker with the United States Tennis Association.

Recommended study book for TPT and CTPS.


---

ITF Strength & Conditioning for Tennis


Authors: Produced by the ITF and edited by Machar Reid, Ann Quinn and Miguel Crespo.

Recommended study book for TPT and CTPS.

Purchase this book below on Amazon. ITF Strength & Conditioning for Tennis

---
---
From Breakpoint to Advantage: A Practical Guide to Optimal Tennis Health and Performance



Authors: Babette Pluim, M.D., Ph.D and Marc
Safran, M.D.

Recommended study book for CTPS.

---

Purchase this book below on Amazon
From Breakpoint to Advantage: A Practical Guide to Optimal Tennis Health and Performance

Conditioning for Strength and
Human Performance


Purchase this book below on Amazon
Conditioning for Strength and Human Performance
---
Other Recommended Tennis-Specific Fitness Resources


Dynamic Stretching: The Revolutionary New Warm-Up Method to Improve Power, Performance, Range of Motion


Author: Mark Kovacs, Ph.D.

Today's fitness experts have discovered that both stretching and how you stretch can affect how well you perform on the field, court or track. That is why so many top trainers recommend dynamic stretches.

Dynamic Stretching teaches how to effectively prepare your body for physical activity while simultaneously improving strength, power, speed, agility and endurance. With more than 50 exercises—fully illustrated with step-by-step photos—this book shows how to take your workouts and abilities to the next level:

---

_NEW! The Flexible Stretching Strap Workbook
Author: Dr. Mark Kovacs

Easy to use and inexpensive, the stretching strap is the ultimate at-home tool for improving range of motion for any part of the body. From ankle to neck, the targeted exercises in this book unleash the power of the stretching strap to help:

•Release Muscle Tension
•Improve Tendon Elasticity
•Increase Flexibility
•Alleviate Pain
•Rehabilitate Injuries
•Boost Athleticism

---

---
You can shop at www.

itpa-tennis.org

with confidence. We have partnered with

Authorize.Net,

a leading payment gateway since 1996, to accept credit cards and electronic check payments safely and securely for our customers. The Authorize.Net Payment Gateway manages the complex routing of sensitive customer information through the electronic check and credit card processing networks.

The company adheres to strict industry standards for payment processing, including:

128-bit Secure Sockets Layer (SSL) technology for secure Internet Protocol (IP) transactions.

Industry leading encryption hardware and software methods and security protocols to protect customer information.

Compliance with the Payment Card Industry Data Security Standard (PCI DSS).


For additional information regarding the privacy of your sensitive cardholder data, please read the

Authorize.Net Privacy Policy

.

www.itpa-tennis.org is registered with the Authorize.Net Verified Merchant Seal program.