Registration Now Open!
Tennis Performance Trainer (TPT) Workshop & Certification Program
This 2-day workshop reviews the competencies in TPT allows you to take certification exam (if purchased)


Workshop is held During 2017 PTR Week in Conjunction with the PTR Intl. Tennis Symposium Feb 13-19, 2017. The Symposium features

international coaches and educators presenting oncourt and in the classroom in a wide realm from tennis business to stroke analysis, from high school coaching to performance training, and everything in between. Visit ptrtennis.org/events/ptr-week for more info.

Thanks to Our Partner PTR! Special Educational Bonuses and Discounts Provided for PTR Members.

2016 Testimonial:

"This was a great course. One of the most informative and technical I have been involved with in my 20+ years of tennis!"

-- Matt Wagner, TPT
USPTA Elite Professional
USPTR Professional
USPTR 10U Professional

---

What:
Tennis Performance Trainer (TPT) Preparation Workshop. Review and discussion of competencies covered in iTPA's level 1 tennis fitness certification.
2 options for registration. One includes the TPT Certifcation and ability to take exam within 3 months, and 1 is only for the preparation workshop. If you register for only the workshop, you can register for TPT Certification ($199) at a later date. By registering all at once now, you save money.

When:
Monday and Tuesday February 13 & 14, 2017
8 am - 2:00 pm each day

Where:
Sonesta Resort Hilton Head Island
130 Shipyard Dr
Hilton Head Island, SC 29928


---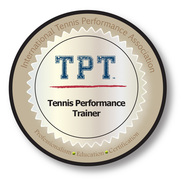 TPT Preparation Workshop Only $199 8am – 200pm (Monday February 13th and Tuesday February 14th, 2017)Hilton Head Island, South Carolina
2-Day In-Person iTPA Tennis Performance Trainer (TPT) Certification Preparation Workshop During PTR Week
This instructor led educational program will cover material from the 14 modules that make up the Tennis Performance Trainer (TPT) certification program
6.5 hours of education per day with both classroom and on-court learning focused on the many different areas of tennis-specific fitness and sport science.
Lunch will be provided both days
Course costs $199

Over 200 pdf slides will provided during the workshop
Certification of Attendance will be provided for the attendance at the Workshop
Includes 1 year membership in the International Tennis Performance Association (iTPA) and access to the iTPA Member Only Inner Circle website

Includes an iTPA Tshirt
Course taught by a Master Tennis Performance Specialist (MTPS)

---
TPT Preparation Course and Full TPT Certification Option $350
This option provides all the same benefits as the Preparation Course only, but also includes:
The full TPT certification Workbook and Study Guide (electronic format)
TPT Exercise Videos
The ability to complete the full TPT certification within 3 months of taking the preparation course. On successfully completing and passing the examination the registrant will receive TPT designation and become a certified Tennis Performance Trainer through the iTPA.

---
---


The information covered in Tennis Performance Trainer Workbook & Study Guide is comprehensive. This workshop reviews the information and helps you prepare for the online exam.




This TPT Workshop is a comprehensive review of the 14 competencies, and helps you understand the information covered in TPT. After attending this workshop, you will have a great grasp on the material and will be prepared for the TPT certification exam." - Mark Kovacs

---

Register for this Workshop Today!



Presenter: Oliver Stephens, CTPS, MTPS, PTR Master of Tennis (Performance & Development), PTR National Clinician and Tester, USPTA P-1

Oliver "Ollie" Stephens is an iTPA Master Tennis Performance Specialist and a PTR Clinician and Tester. He is certified as a PTR Professional in all 4 pathways and also holds the PTR Master of Tennis certification in Performance and Development coaching, one of two coaches in the States to hold both.

Ollie has been published numerous times in PTR Magazine and has spoken at Regional, National and International conferences for the PTR and the ITPA. In 2001, Ollie was the PTR China coach of the year, in 2010 he was the PTR Illinois Coach of the year and in 2012, he was the PTR Tester of the Year.

Ollie currently works as a private tennis professional in Chicago to several Sectionally and Nationally ranked juniors and also runs PTR coaches workshops on a regular basis. This year, 4 of his students gained scholarships to play tennis at Division 1 schools.

Previously, Ollie a National Junior Coach in Hong Kong and was the Head National Coach of Vietnam. Also, he was the Junior Competitive Director at Midtown Tennis Club in Chicago, the busiest tennis club in the world for four years.


---