Tennis Performance Trainer (TPT) Workshop & Certification Program Croatia
This 2-day workshop reviews the competencies in TPT & allows you to take certification exam (if purchased)
*Note TPT certification exam is in English.



---

What:
Tennis Performance Trainer (TPT) Preparation Workshop. Review and discussion of competencies covered in iTPA's level 1 tennis fitness certification.
2 options for registration. One includes the TPT Certifcation and ability to take exam within 3 months, and 1 is only for the preparation workshop. If you register for only the workshop, you can register for TPT Certification ($199) at a later date. By registering all at once now, you save money.

When:
October 31 and November 1, 2015
9 am - 5:00 pm each day

Where:
Faculty of Kinesiology University of Zagreb

Horvacanski zavoj 15
10000 Zagreb, Croatia

---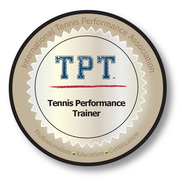 TPT Preparation Workshop Only $99
9 am – 5 pm (October 31 and November 1, 2015)
University of Zagreb, Croatia
2-Day In-Person iTPA Tennis Performance Trainer (TPT) Certification Preparation Workshop
This instructor led educational program will cover material from the 14 modules that make up the Tennis Performance Trainer (TPT) certification program
8 hours of education per day with both classroom and on-court learning focused on the many different areas of tennis-specific fitness and sport science
Lunch will be provided both days
Workshop costs $99

Over 200 pdf slides will provided during the workshop
Certification of Attendance will be provided for the attendance at the Workshop
Includes 1 year membership in the International Tennis Performance Association (iTPA) and access to the iTPA Member Only Inner Circle website
Course taught by an iTPA Certified Tennis Performance Specialist (CTPS): Dario Novak, and will be taught in Croatian.

---
TPT Preparation Course and Full TPT Certification Option $250
This option provides all the same benefits as the Preparation Course only, but also includes:
The full TPT certification Workbook and Study Guide (electronic format)

TPT Exercise Videos
The ability to complete the full TPT certification within 3 months of taking the preparation course. On successfully completing and passing the examination the registrant will receive TPT designation and certified Tennis Performance Trainer through the iTPA.
*Note TPT certification exam is in English.
---
---


The information covered in Tennis Performance Trainer Workbook & Study Guide is comprehensive. This workshop reviews the information and helps you prepare for the online exam.




This TPT Workshop is a comprehensive review of the 14 competencies, and helps you understand the information covered in TPT. After attending this workshop, you will have a great grasp on the material and will be prepared for the TPT certification exam." - Mark Kovacs

---
Register for this Workshop Today!



Presenter:


Dario Novak, Ph.D., CTPS

Dr.Dario Novak is a research associate and lecturer at the University of Zagreb, Croatia. He received his Ph.D. in sports science from University of Zagreb in 2010. He is a postdoctoral fellow of Columbia University and Harvard University. Doctor Novak's research interests lie in integrated and holistic approaches in the field of strength and conditioning in tennis. An editor of one book and author of over 50 publications in scientific and sports journals, Doctor Novak has offered several keynote and invited presentations, and over 20 conference paper presentations. He received a FIEP Europe Thulin Award in 2011 as the best young scientist in field of sport science. He was part of Christina McHale's coaching team (best ranking #24 in the world WTA) and also part of Donna Vekic's coaching team (best ranking #62 in the world WTA and the youngest player on Top100 WTA list). Also he is as an advisor/consultant of Ivana Jorovic's coaching team (#1 in the world in ITF Juniors). In the past Dr. Novak has also worked with Borna Coric (#1 in the world in ITF Juniors) among many others.




---