Tennis Performance Trainer (TPT) Workshop & Certification Program
This 2-day workshop reviews the competencies in TPT allows you to take certification exam (if purchased)



Workshop is held at the Rocky Mountain Tennis Center in Colorado
June 25 & 26, 2016.


2016 Testimonial:

"This was a great course. One of the most informative and technical I have been involved with in my 20+ years of tennis!"

-- Matt Wagner, TPT
USPTA Elite Professional
USPTR Professional
USPTR 10U Professional

---
What:
Tennis Performance Trainer (TPT) Preparation Workshop. Review and discussion of competencies covered in iTPA's level 1 tennis fitness certification.
2 options for registration. One includes the TPT Certifcation and ability to take exam within 3 months, and 1 is only for the preparation workshop. If you register for only the workshop, you can register for TPT Certification ($199) at a later date. By registering all at once now, you save money.
When: Sat and Sunday June 25 & 26, 2016
8 am - 3:30 pm each day
Where:Rocky Mountain Tennis Center
1345 28th Street
Boulder, CO 80302
https://www.rmtenniscenter.com/
---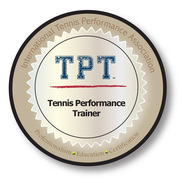 TPT Preparation Workshop Only $199 8am – 3:30pm (Saturday and Sunday, June 25 & 26 2016)Boulder, Colorado
2-Day In-Person iTPA Tennis Performance Trainer (TPT) Certification Preparation Workshop
This instructor led educational program will cover material from the 14 modules that make up the Tennis Performance Trainer (TPT) certification program
7.5 hours of education per day with both classroom and on-court learning focused on the many different areas of tennis-specific fitness and sport science.
Lunch will be provided both days
Course costs $199
Over 200 pdf slides will provided during the workshop
Certification of Attendance will be provided for the attendance at the Workshop
Includes 1 year membership in the International Tennis Performance Association (iTPA) and access to the iTPA Member Only Inner Circle website
Includes an iTPA Tshirt

Course taught by a Master Tennis Performance Specialist (MTPS)
---
---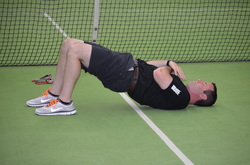 TPT Preparation Course and Full TPT Certification Option $350
This option provides all the same benefits as the Preparation Course only, but also includes:
The full TPT certification Workbook and Study Guide (electronic format)

TPT Exercise Videos
The ability to complete the full TPT certification within 3 months of taking the preparation course. On successfully completing and passing the examination the registrant will receive TPT designation and certified Tennis Performance Trainer through the iTPA.
---
---


The information covered in Tennis Performance Trainer Workbook & Study Guide is comprehensive. This workshop reviews the information and helps you prepare for the online exam.




This TPT Workshop is a comprehensive review of the 14 competencies, and helps you understand the information covered in TPT. After attending this workshop, you will have a great grasp on the material and will be prepared for the TPT certification exam." - Mark Kovacs

---
---