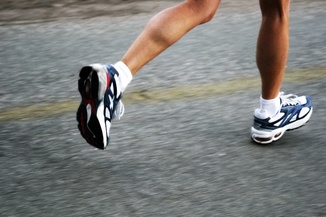 The American College of Sports Medicine (ACSM) Annual Meeting is held each year and brings together over 5000 scientists and doctors from all over the world who are experts in sports medicine and exercise science. This year the meeting was held in the home town of the ACSM – Indianapolis, Indiana. Unfortunately this year had very few tennis studies that were presented – only 3 presentations on tennis and 2 of them were case study examples. Fortunately hundreds of studies from around the world were presented on topics that have relevance to tennis athletes. Below is a short summary providing some of the major highlights. If you are an iTPA member, please visit the Inner Circle Member site (
http://www.itpamembers.org
) which has a much more detailed summary with abstracts of dozens of relevant studies for individuals who work with tennis athletes.
Effect of Competitive Match Play on Handgrip Strength in Division III Tennis Players
George L. Hoyt, III, Andrew L. Sykes.
Methodist University, Fayetteville, NC.
A rather simple study was conducted looking at the effect of competitive matchplay on grip strength in In Division III male tennis players. The results of the study found that the athletes showed significant ratings of fatigue after the matchplay, but did not show any difference in grip strength. This study is interesting because it highlights that feelings of fatigue does not necessarily show a decrease in grip strength in the population measured.
The take-home is that subjective feelings of fatigue may not be always linked to actually a decrease in performance. It is important to understand that just because an athlete is fatigued, does not mean that they cannot continue to perform at a high level. Just be careful not to overdo this principle which can result in a situation of overtraining or a constant state of fatigue.
Here are some other take homes from research that was presented:
- Functional Movement Screen (FMS) was shown to be a poor predictor of non-contact overuse injury in college athletes. However, performance on the lunge movement did show some promise in predicting injury.
- An interesting study evaluating the walking/running mechanics of 2 and 3 year old children found that excellent runners vs inferior runners at that age had different mechanics. This may suggest the need to develop technique at a younger age than first thought.
- A separate study also on 3 year old children found that children that took longer steps were able to throw a ball further. Also, children with higher motor abilities at that age (measured by scores on 7 different motor ability tests) could transfer muscular strength and power of lower limb to ball speed better than children with lower motor abilities.
- In a baseball study focused on shoulder strength and power in high school baseball players, a six week training program focused on either:
1) controlled motion exercises (using bodyweight, dumbbells & tubing)
2) explosive motion exercises using constant air resistance machines
3) plyometrics (explosive motion exercises using 4-8lb medicine balls & tubing)
All three programs were effective in increasing shoulder strength & power. Group 1 was most effective in increasing shoulder strength, while groups 2 & 3 were most effective in increasing shoulder. Therefore, it would be acceptable to conclude that a combination of all three training programs would be beneficial for tennis athletes to improve strength and power in the shoulder region.
- Heart Rate Variability (HRV) has inconsistent results in the literature and may not be a valuable tool to monitor overtraining
- The Relative Age Effect (RAE) is attainment inequalities as a result of interactions between biological age and age-grouping procedures. In simple terms it is when an older kid (i.e. someone born in February is perceived to be more athletic than a younger kid (i.e. born in December) and chosen for teams or talent squads over the younger kid. A very good study found the influence of the RAE varies across age groups, but is most pronounced between the ages 9-12. This is very important for coaches and parents to understand that during this time period, a 6-12 month difference in birth month can have a major impact on perceived sports competency.
- When working with older adults higher speed resistance training (i.e. power training) improves peak power but also shifts the point at which peak power was produced to lower external resistances. This is beneficial for older populations.
- In a different study also focused on power training in the older population, functional fitness is positively influenced by muscular power.
- Consumption of leucine-enriched essential amino acids mixture suppressed exercise-induced muscle damage and muscle soreness (DOMS), and aided muscle recovery.
- In college athletics the majority of the athletes use at least one dietary supplement. However, the overall nutrition and dietary supplement knowledge is inadequate.
- A study looking at basketball camp found that parents descriptions of an optimal motivational environment involved focusing children on their effort, improvement and positive interactions with other campers and coaches.