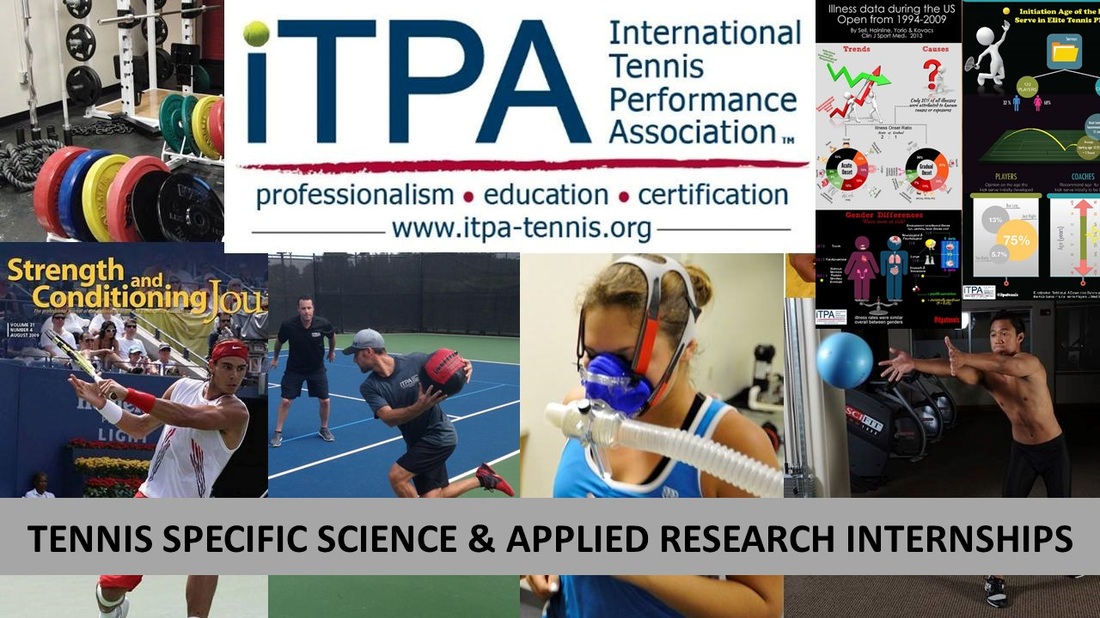 "Unique internship opportunity to work with the International Tennis Performance Association (iTPA) in the area of Tennis Sport Science and Applied Research. This position is for a current student who has a passion for tennis specific science and is looking to make a career of working in the tennis and sport science industry. This internship will focus on developing evidence based content from the scientific literature and applying it to coaches, players, tennis federations, parents and tournament administrators. The information will cover the major areas of tennis sport science including: tennis physiology, tennis biomechanics, tennis nutrition, tennis pedagogy, tennis mental skills, tennis analytics, tennis strength & conditioning, tennis injury prevention and recovery among other areas.
This internship can be performed anywhere in the world and will require approximately 20 hours per week for a minimum of 12 weeks. Priority will be given to individuals who can receive University/College course credit. Exceptional English reading and writing skills are required.
Please click here for more details and how to apply.