Three Lessons Learned From the 2013 Australian Open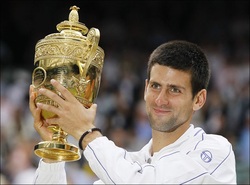 1. Novak Djokovic's Recovery Capabilities

This has to be the most impressive aspect of the entire tournament. After more than a five hour marathon beating Stan Wawrinka, Novak was able to come back and easily dispose of Tomas Berdych and David Ferrer in dominating fashion. He then outlasted Andy Murray in the final. Many questions arose from the media and behind the scenes about how he could recover and play great tennis after such a physical and punishing match. Novak employs many different techniques to help improve recovery, from a strict diet to different modalities involving massage, cold and warm water treatments and other technologies to speed recovery. However, the biggest aspect of recovery is how hard the athlete trains leading into the tournament.

---
2. Andy Murray's Blisters

After the hundreds of hours of pre-season work by Andy Murray, he came into the Australian Open in great physical shape and moved through the first few rounds of the Australian in devastating form. He came into the Open final looking good and played well in the first couple of sets. Then he called the trainer to work on a major blister on the inside of his left foot. As most of you are aware, bad blisters can be devastating for a tennis athlete due to the constant stop, start nature and the hundreds of movements that the athlete goes through in every match. Unfortunately, something as simple as blisters derailed Andy's chance of really contending at 100% for the last 2 sets of the final. This is an important lesson to everyone working with competitive athletes. The athlete is only as strong as his or her weakest link. Although every major factor was accounted for in Andy's training leading to the final, the one area that led to his downfall was something as simple as blisters. This is an important lesson to teach all athletes. Everything needs to be accounted for when preparing for a major tournament - including blisters.

---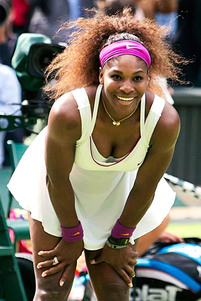 3. Serena Williams Injury

Serena was a strong favorite going into the Australian Open this year; she was looking very strong in the lead up tournament in Sydney. During her first round she rolled her right ankle 19 minutes into the match. On television it appeared to be rather severe, but she was able to still win her match 6-0 6-0 but with very little movement. Even though it was obvious that her movement was impeded, she continued to win through to the Quarterfinals where she faced the young American Sloane Stephens. Midway through the match while running for a short ball Serena aggravated a back injury which was noticeably painful. Although it is impossible to say with certainty, the weakened ankle likely led to compensation up the leg and lower back, and this weakness and compensatory movements led her back to require movements that were atypical. This atypical movement likely was the cause of the back injury. This is an important concept to remember at any level of the game. It is important to take care of any injury (no matter how small) as an injury in the lower body can, at some point, have a deleterious effect on other parts of the body.

---
To Summarize:
Focus on maximizing training to help improve recovery
An athlete is only as strong as his or her weakest link
Always take care of any injury when it occurs so that the body does not overcompensate and cause a more severe reaction somewhere else in the body