By Oliver Stephens, CTPS, MTPS

Lateral movement is an integral part of tennis. It is a fact that around 70% of movements in tennis are lateral (side to side) and not linear (forwards and backwards). This is not only true in professional, college and junior performance tennis but is also true at the Adult Amateur Level as well. (This is exactly why tennis shoes are heavier and have more support on the side than running shoes, in order to prevent ankle injuries when moving laterally.)

Everyone can benefit from lateral movement training. Not just younger players or the pro's. Even if you are working with a Senior player aged 80 years old, there will be benefits to lateral training.

I would recommend taking your Adult Students through the below routine and encouraging them to utilize it two or three times a week by themselves. Below are five lateral movement exercises that will help strengthen the ankles and hips and also increase lateral movement speed and efficiency. Of course, according to the age, athletic ability and fitness level of your students, they can adjust with more or less repetitions if necessary. Remember, form is key!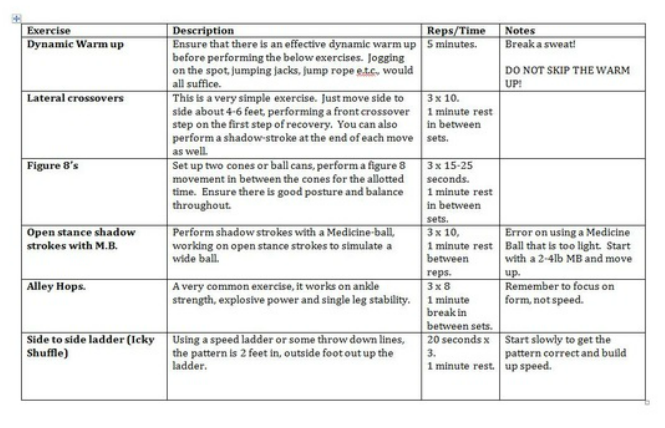 All of these exercise are online at Youtube: https://www.youtube.com/watch?v=JRmV4fwgdcc

Hopefully, these exercises will help all of your Adult Students increase their lateral movement speed. If done with the correct form and on a regular basis, even your older students will see positive results.