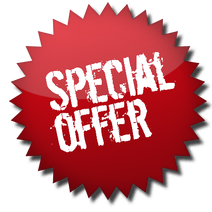 iTPA SPECIAL OFFER!

From Fri, June 29th, 2012 through Wednesday, July 4th, 2012 at midnight EST, use coupon code Fourth to take 10% off most iTPA products.

Products included:
TPT and CTPS Exercise DVDs (mailed only), TPT and CTPS Printed Workbook & Study Guide, TPT and CTPS Workbook & Study Guide Digital Download, TPT and CTPS Sample Questions/Answers Download and Affiliate Membership.

Offer excludes TPT and CTPS certifications and books listed at the bottom of products page. Not valid on previous orders.

Happy USA Holiday: Fourth of July from the International Tennis Performance Association (iTPA)!