By Ollie Stephens, CTPS, MTPS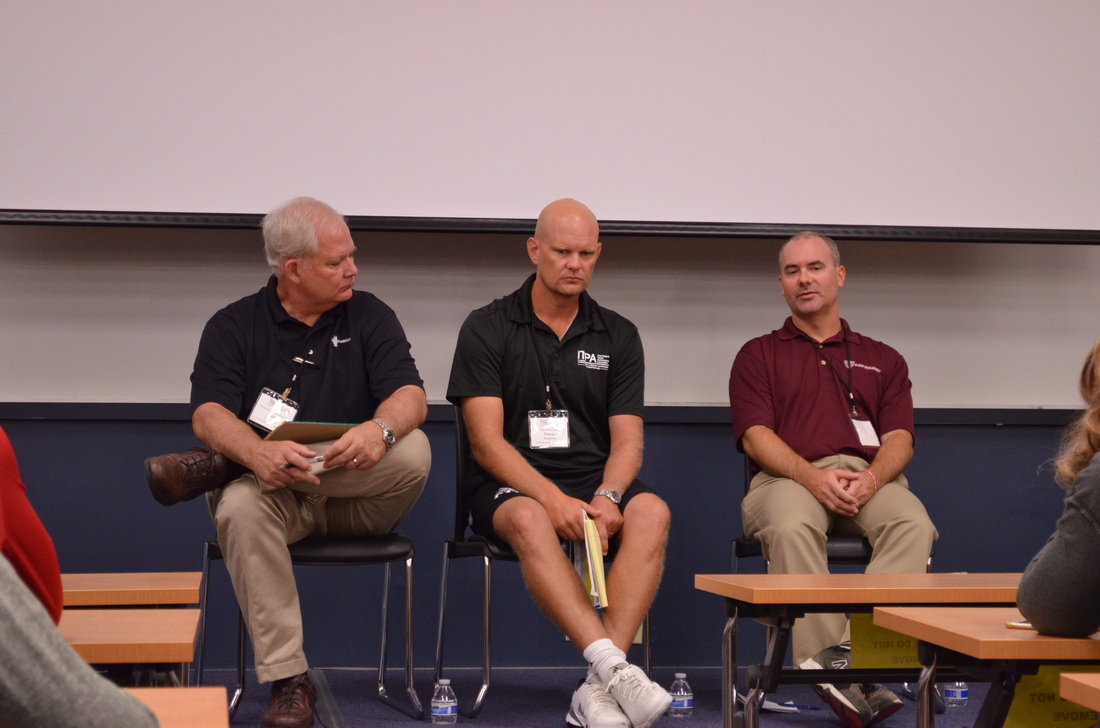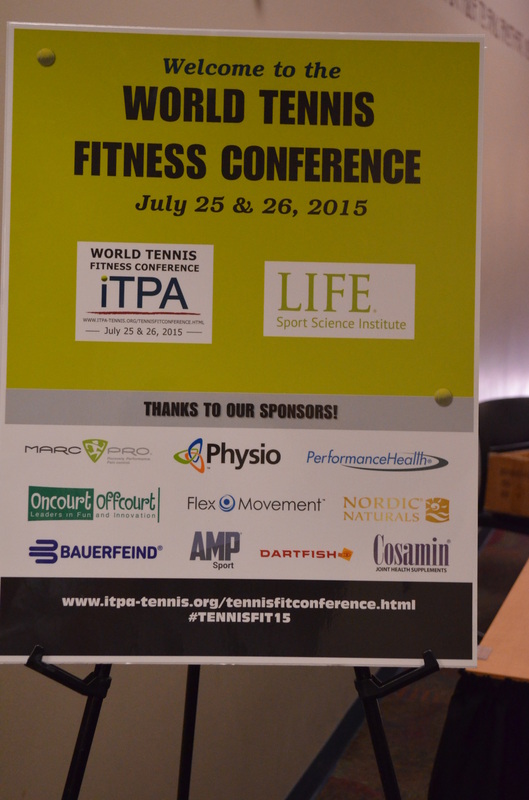 The World Tennis Fitness Conference has quickly become an integral part of the calendar of many tennis coaches, physical therapists, athletic trainers, strength & conditioning coaches, chiropractors and medical doctor's calendar. I was lucky enough to be involved in this year's conference as a moderator and as a speaker in a panel discussion, which also included Dr. Larry Lauer and Dr. Jeff Chandler. We discussed the team approach in developing a tennis player and to be on stage with two of the industry's most recognized experts was a really fun experience for me personally and something I will never forget.
As I spent the weekend listening to lectures from some of the world's most foremost tennis experts, a couple of things became plainly obvious to me:
Firstly, the word that springs to mind was QUALITY. The standard of the speakers was second to none. From Martin Blackman, Allistair McCaw, Loren Landow, Dr. Mark Kovacs, Page Love, Dr. Dom Lausic etc., the list was a who's who in the Tennis Fitness Industry. Every single presentation exuded quality and was a clear example of just how serious the iTPA is about raising the standard of coach's education in the U.S.A. and Internationally. As an example, I had never heard of Loren Landow before. However, after his presentation on Speed and Movement training, I will certainly be following his work from now on. To hear from someone who regularly trains NFL, MMA, NBA and professional tennis players was a real treat and his wealth of information was truly world class.
The second thing that really struck a cord with me was the quality of the attendees. All of the people attending the conference were themselves at the top end of the tennis industry and the networking opportunities and exchange of ideas was worth the cost of the conference alone. Just getting to know great coaches like Rob Carlbo, Jenny Walls-Robb and Jim Harp has been such a boost to my career, these professionals are such an inspiration to be around and to be able to pick their brains has been so much fun. So many great coaches and trainers where in attendance including individuals from Harvard University, Princeton University, The University of Michigan, The University of North Carolina – Chapel Hill (UNC), Auburn University, The University of Alabama, Georgia Tech, Georgia State University, Kennesaw State University, Lipscomb University, Carnegie Melon among many others.
There were so many nuggets of information that I took from this year's conference. Some take homes which I felt especially helpful were:
· Loren Landow explaining the importance of first step speed and the ability to move effectively in all directions.
· Allistair McCaw showing his great warm up routine that he uses with all his junior and professional tennis players, including his HBHA routine (Hips Before, Hips After).
· Lalo Vicencio, always a favorite, showing some great lateral movement patterns and single leg stability exercises for junior tennis players. Showing some great ways to teach younger athletes how to decelerate safely.
· Page Love explaining the best way to make sure your players have proper nutrition when they travel abroad, including some easy snacks that you can take with you to foreign destinations such as "Go Picnic," ready to eat meals
To conclude, I have been to many conferences, all over the world. In my opinion, the World Tennis Fitness Conference is already one of the best, if not, THE best educational opportunity for anyone interested in off court tennis training. A huge thanks must go to the International Tennis Performance Association, Mark and Mary Jo Kovacs and all of their staff for creating such a great event.
Please follow the iTPA on facebook to see more than 300 photos from the conference
www.facebook.com/itpatennis
www.itpa-tennis.org
@itpatennis