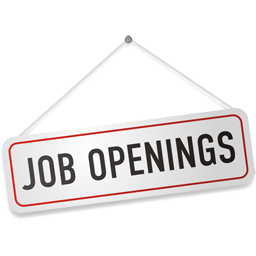 Premier and upscale Athletic Club in Sudbury, MA has an opening for a full-time High Performance Coach and Assistant Director of our Tournament Training Program position.
Position Overview:
We are looking for someone with junior development experience that has created players on their own and has worked with Sectional and Nationally ranked players. This person preferably went through the early stages of the High Performance program and uses a sound fundamental philosophy of coaching along with being able to work well with others and part of a team. This person will work closely with the Director of Tournament Training Program and Tennis Director in taking a good existing program to a well respected program both regionally and nationally. Our Tennis Professionals are courteous individuals interested in promoting the game of tennis and ensuring the satisfaction of our members and their guests.
Responsibilities:
As an integral part of our team you will have a positive impact on our club and the lives of others by:
Providing tennis lessons for adults and juniors
Marketing duties to grow the program (Newsletter, Facebook…… to promote the program to the members and to the outside)
Help organizing the summer camp
Tournament Travel
Evaluating student progress and teaching tennis best practices and techniques
Motivating students by providing encouragement and positive feedback
Providing a remarkable member experience by caring and connecting with students
Expressing enthusiasm for the game of tennis
Requirements:
This career minded professional will possess:
Have three or more years of teaching experience working with junior development and tournament level players
Possess a Tennis Performance Trainer (TPT) certification through the International Tennis Performance Association
Possess a NTRP rating of 5.0 or higher with collegiate/tour playing experience
USTA Sport Science Level 1 and 2
Sincerely enjoy helping others improve their ability to play tennis
Carry themselves in an enthusiastic, friendly and positive manner
Understand the importance of being punctual
Maintain at least one nationally recognized certification in tennis
Enjoy talking about and promoting tennis
Work as part of a team
Must be willing to work evenings and weekends
We are looking for the right person, are you out there? If this sounds like you, we would love to hear from you!
Compensation and Benefits:
Full-time associates are eligible to receive a competitive compensation package and benefits
Email the iTPA and we will put you in touch. contact@itpa-tennis.org