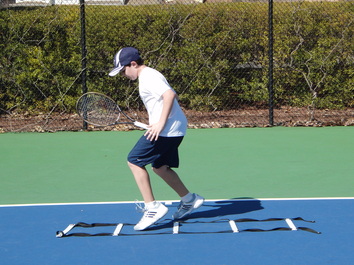 Improving youth physical fitness is a major objective of city, state, regional and federal government agencies, multiple organizations and trade associations, non-profits and private companies. Below is an article provided by SHAPE America (The Society of Health and Physical Education – formerly AAHPERD). The goal of this article was to provide physical educators and health professionals with new and relevant information about physical fitness. This is a very good resource that covers in greater detail the following 10 Concepts of Youth Physical Fitness.
1)
Fitness education is an important part of the total physical education program
2)
Health-related physical fitness assessment is an important part of physical education and fitness education programs.
3)
The relationship between health-related fitness and health varies by age, but it exists for people of all ages.
4)
Although the strength of health relation­ships varies for different parts of fitness among youth, it is important to teach about all health-related fitness components in fitness education programs.
5)
Functional fitness is an important consideration in fitness education.
6)
Health-related fitness test items for use in fitness education may differ from those used in research or for national surveillance.
7)
Cardiorespiratory endurance is the recommended term for the fitness component frequently described as cardiovascular fit­ness, aerobic fitness, cardiorespiratory fitness, or cardiovascular endurance.
8)
An understanding of the term aerobic capacity is important for fitness education
9)
Fitness components classified as health-related are also criti­cal to performance in a variety of sports and other activities.
10)
Power, formerly considered a skill-related fitness component, can also be considered a health-related component of physical fit­ness.
Information from : Corbin et al. Youth Physical Fitness. JOPERD, 85 (2), 24-31, 2014
Download the 10 Aspects of Youth Physical Fitness PDF HERE