Fellow of the iTPA Designation (FITPA)


FITPA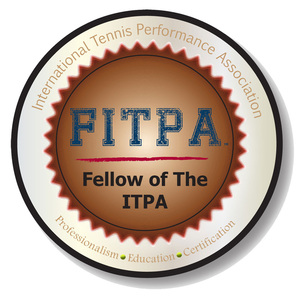 Fellows of the iTPA will be given the prestigious FITPA title and is only administered to the top experts in the tennis industry. This outstanding group of professionals' frequent and sustained contributions to the tennis profession have promoted the goals and activities of the iTPA. Fellowship is intended to promote excellence and leadership within the iTPA and the tennis industry by recognizing high standards and extraordinary professional development.
Since continued service to the iTPA is essential to the organization's growth, all successful candidates will have demonstrated a long-term commitment to the mission of the iTPA. Fellows are awarded the esteemed FITPA title, which reflects the professional stature of the Fellow and his/her record of valuable contributions to the tennis industry. iTPA Fellows will have access to the Members-Only website and other member benefits such as product discounts.
Click HERE for more details, requirements and how to apply.
---